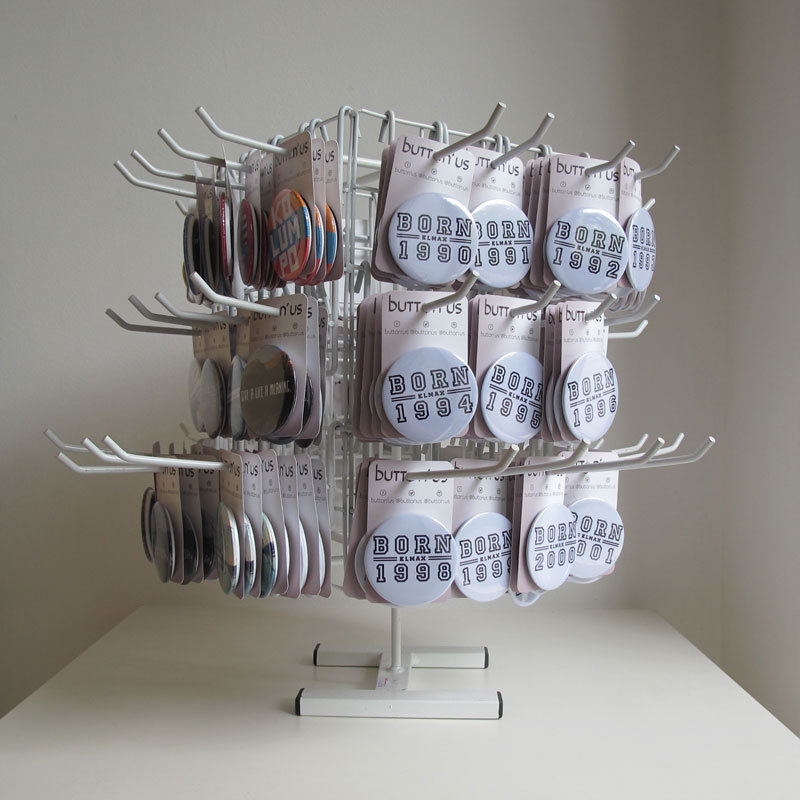 Dear Business Owners (To-Be),
We would love the opportunity to place our merchandise in your shop and would do so on a consignment basis or purchase outright basis. We will provide the merchandise (100 pieces of button badges), the display stands and envelopes for your customers to carry their button badge in once they purchase them. We are simply asking in return for a place to display them in your shop.
We will visit the shop regularly to update your styles and replace all the button budges you have sold as well as restock your envelope supply. There is no work for you to do as the button badges will sell themselves.
Our button'us button badges can be found in several shops and we would love to partner with you to spread our brand and allow us both to make money in the process. In addition, your sales will escalate as you will now be carrying a new line of merchandise.
Please e-mail buttonus@jazalo.com to schedule an appointment as well as get your display up and running or click the links below to learn more.
Thank you so much for your time and I look forward to conducting business with you.
Best Regards,
ARE YOU A STORE OWNER?