Ramadan is around the corner which is coming in less than a month! And Syawal will be seeing us again to celebrate Raya / Eid ul-Fitr.
Sampul Duit Raya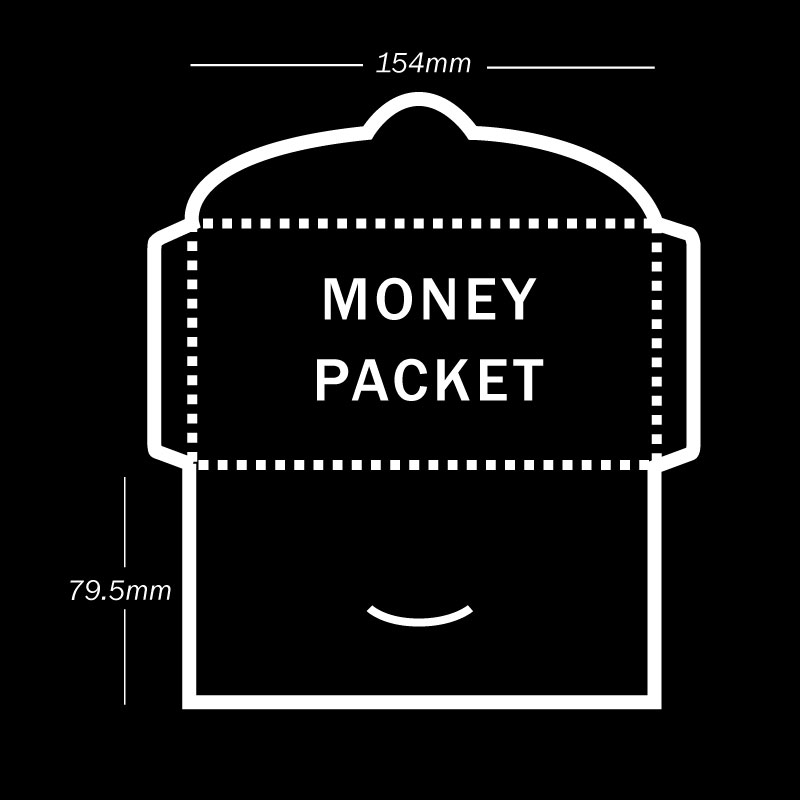 A Green Envelope or Sampul Duit Raya is the Malay adaptation of the Chinese red envelope, where Malay Muslims in Malaysia, Brunei, Singapore, and Indonesia hand out money in green envelopes to guests who visit their homes during Eid ul-Fitr. The reason behind the green colour is simply its association with the Islamic paradise. The idea of handing out green envelopes is based on the Islamic concept of zakat, where every Muslim is required to provide at least 2.5% mainly to the needy. However, providing green envelopes to others in Malay homes during Aidilfitri today is not only given to the poor guests, but also to the middle class and to the upper class. The amount of money depends on how much the host can afford to give their guests.
Today, the Green Envelope is not particularly in green colour anymore, although green is being the main colour for Raya's decoration around the country.
Let's look at some of our favourites picked online for your inspiration.
Sampul duit raya paling cantik. Terima kasih kepada pemberi. Lain tahun beri lagi. HAHAHA! 💁🏻 pic.twitter.com/OqsCMnReXo

— WNFadh!lah (@wnf_0509) July 26, 2015
Sampul raya paling douchebag pic.twitter.com/OkdXwUi8Tw

— Jimmy (@hazimiasyraf) July 26, 2015
Sampul duit raya tahun ni pic.twitter.com/2MusLPgAxV

— moi (@amoiazmi) May 14, 2016
Let's collect more sampul duit raya. pic.twitter.com/WyeGTFcK7B

— Jaja (@jajabing18) May 13, 2016
Untuk sampul raya nanti. A or B? Kalau pilih "or" maknanya pilih saya. 😌🙈👨🏻#furbyandsugar #raya #furbyandsugarise… pic.twitter.com/SIQxTqjKOh

— LondonCollectionsMen (@LondonMens_LCM) April 21, 2016
https://www.instagram.com/p/BFdvG25pNwK/
https://www.instagram.com/p/BFaYvtfjicD/
https://www.instagram.com/p/5zMPCyt76Q/
Some other inspirations
https://www.instagram.com/p/4iyWzYLv4w/
Tahun ni ada sampul raya baru , wa bikin rare punya style!!! pic.twitter.com/kToYCPtwM9

— EMPAYARKUKUBESI™ (@KuKuBesi) March 24, 2016
Yay! Done with my own sampul duit raya thanks to Daiso huahuahua pic.twitter.com/n8fxWctryj

— petom (@airshotgun) February 27, 2016
Spotted this sampul raya 💁🏼 pic.twitter.com/ciuXepH869

— Dafnie Zin (@dafnieeee) August 12, 2015
Nicest sampul duit raya 😍 pic.twitter.com/jBJPB4nDot

— ناتتاسا (@NatPerry_) August 6, 2015
Raya dh nak habis dh bru dpt sampul free pic.twitter.com/1kUcwNRc2R

— nrl atfh (@athifah_ismail) August 4, 2015
@muidlatif mana nak dapat sampul raya ni? pic.twitter.com/FjpVMRtOMG

— I M Y (@artezmi) August 3, 2015
Probably the most branded sampul raya I've ever gotten in my life. pic.twitter.com/LaBXbEKjkV

— hanosss (@hanisjones_) August 1, 2015
Masih belum terlambat nk dapat duit raya haha 😂 btw ni sampul duit raya plg kreatif i dpt,ingat kad raya heh thanks. pic.twitter.com/mFSBhFiDOZ

— Nur Farhana (@Farhanasuradi) July 31, 2015
I fell in love with these sampul duit raya~~ 😍 Tapi bukai ai punye.. huhu pic.twitter.com/hon5ylgKnv

— saisyah.s (@rella_chaapy) July 28, 2015
Adik terlampau kreatif smpai cover cd game pon die pergi buat sampul duit raya :3 pic.twitter.com/uhNBNiamYy

— Irfunnn (@IrfanSafiy) July 26, 2015
by far the cutest sampul raya i received this year pic.twitter.com/aIBpeQuiQQ

— blank (@faqihxh) July 25, 2015
Your own money pocket
If you have idea to give out your own money pocket for Raya, you may visit www.jazalo.com/print and order your own money pocket to rock out this Raya!