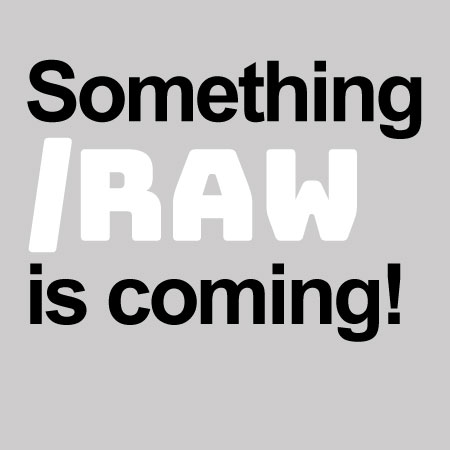 One question we've been asked multiple times by business owners is, "Do I really need a website if I already have a Facebook page?"
YES! 100% Yes!
No matter how amazing your Facebook page is, having a website will always be beneficial, especially during this competitive local business growth in Malaysia where information and credibility are key to attracting and retaining clients.
Why should a business have a website? More specifically, why do small businesses need a website? Surely for small business owners there's enough to be dealing with already! Ultimately, you need to be responding to how your customers are behaving. Before trying out a new business or service, many people now turn to the Internet to make an informed choice about their purchase. This makes having an online presence essential for business success in the modern economy. The benefits of having a website when you run a small business are huge.
Branding & Professionalism
Facebook is essentially a template. Branding-wise, you're pretty much limited to your profile picture, cover photo (which has its own rules on what can and can't go on it), apps and tabs (which you might don't even know how to utilise them).
We've always believed that a website is "your front door online." It's a great place to show who you really are as a brand, and you get much more control over what impression you give first-time clients when you have a proper website.
Nowadays, if you are a small business, you need a website. Otherwise, you risk looking like a tiny operation that isn't going to be able to deliver great service. Having a professional looking website is a very simple way of boosting your reputation. Potential customers are increasingly tech savvy, and before trying out a small business, the first place most people turn is the Internet. If you don't have your own website, but your competitors do, potential customers will start to wonder why.
Ultimate Control of Your Website
Think back to when Facebook first switched to the new business page timeline model. Remember that Welcome tab you spent so much time and effort on? Thousands of businesses had to scramble around and update their page to accommodate the new layout.
By having your own website, you ensure complete control over how it looks, what it does, and where it goes, along with everything else inside it.
Platforms like Facebook that now have over 1.94 billion users, so competition for likes and clicks is fierce among businesses. Therefore, it is dangerous to see social media profiles as a good substitute for your own website.
Facebook became less important for brands. The company tweaked its News Feed algorithm so that fewer organic posts showed up. As more older userspiled on, Facebook became less hip. Now, mobile takes up the majority of users' time. Meanwhile, other social media networks have risen to prominence, like Snapchat and Instagram, which have become "must haves" for many brands.
It takes just minutes to set up a Facebook page or a Twitter account, and anyone can make one.
Convincing Your Consumers
Facebook is also limited when it comes to sharing businesses information. The provided About page is quite restricting. If you wanted to set up separate information pages for services, pricing, team members, etc. you will likely have to create a separate app for each one. It won't be free and it won't be easy, so you might as well build a website!
It can be difficult if you are a local service provider to differentiate yourself from the competition in your area. From the perspective of a consumer, it can be very tricky to find the right professional for their job. Often the only information consumers can base their decision on is price. It can be hard to know what the quality of the work will be.
A great solution to this problem is to build a website that showcases your work. The easiest way of doing this is to display images of jobs you have already completed. As a local business, you need a website to give you this competitive edge against other local services. By including images of the jobs you have already successfully finished, a potential customer is much more likely to have the confidence to book you for their project.
Accessibility
One often overlooked reason – not everyone in your target market is necessarily on Facebook! Even if they were, they'd still need to Like your page. Even if they did Like your page, it doesn't necessarily mean they will see your updates, since organic reach of Facebook pages has decreased substantially in recent months.
The joy of having your own website is that your business will be constantly available. Consumers now expect businesses, even small local ones, to be available online 24/7. Business hours no longer apply, as a prospective customer can enquire about your services whenever they like. This continuous access has the potential to grow your customer base enormously.
This is also why it is so important to invest in a quality web designer. The web designer needs to build you a responsive and good looking website from the very beginning. To keep your business competitive, you need a website that is both functional and stylish. An informative, well-structured, beautiful website will decrease the amount of time you spend on answering customer questions.
Content Marketing
More and more customers are using social media as a complaints platform, posting their grievances in tweets or on brand Facebook pages. This is a good thing from a customer point of view – a publicly tweeted complaint tends to get sorted fast. But from a brand point of view, making your complaints public is not ideal. Your website can help you prevent complaints in the first place, as a hub for information and problem solving. FAQ pages, help guides, downloadable instructions, help videos and contact details are great for customers too, because they're going to get a fast answer to their question without having to wait.
In the age of content marketing, social media is undeniably an essential tool to reach your audience and spread the word, and you can choose to use social media platforms to actually host your content if you like, but keeping your content on your own website has strong advantages. Content can help you climb up search rankings and reach more customers through organic search, and once you've attracted people to your site, it's easier to move them to the next step of your sales funnel.
SEO & Searchability
Locals probably don't know your business name before they find you. They will probably do a Google search on your business type (e.g., Spa for Men Kuala Lumpur) and then click through the results that pop up on the first page. Although Google and other search engines do index Facebook pages, a website lets you tailor your SEO settings more specifically which makes you easier to find.
When was the last time you trudged through a phone book to find a local service? Those days are long gone. Instead, the smartphone has taken over, and now it completely dominates how people access the Internet. Crucially, they're not just using their phones to take selfies with. For banking, shopping, and booking appointments, young people especially now turn to their phone first. Thinking digitally is essential for small businesses to succeed on the long run. For that reason, investing in a website for your small business sooner rather than later is the smartest way of tapping into a younger audience.
You need a website in order to compete with those local services that are already targeting customers through the web. Speed, efficiency, and ease of access are all top priorities for consumers looking for a local service. If a customer can quickly fill out an online form to book the service they need, they are far more likely to book than if they need to speak to someone directly.
Competitiveness
If you only have a Facebook page and your competitor has both, chances are potential customers will choose your competitor. It all goes back to credibility and professionalism. Plus, imagine if your competitor's ad pops up on your Facebook page. Yikes.
Many people have the misconception that hiring a professional web developer will be out of their budget, but a custom build web site is actually becoming increasingly affordable. Individuals and businesses are increasingly becoming aware that they need a website, so competition between designers is high. If you need a website built, there's never been a cheaper time to start.
Final Thoughts
At the end of the day, you can make your website serve your specific needs in a way that Facebook can never do for you. If you're going to invest time into building an online presence, we strongly recommend you do it right from the start!
Why now?
Most probably, your potential competitors at this moment were still thinking that they don't need a website yet, so this is your best time to be a step forward than them.
So, what is your website for?
This is the question to ask when you're looking at how you manage your online presence across a brand website and various social media platforms. Remember, a good company website should act as:
The main representative of your brand online
A central hub for information and communication
The platform for your content
Looking for affordable plan for a website? Check out at www.jazalo.com/studio.