August is here! And our National Day is just around the corner.
In conjunction of this celebration, KLMAX has launched its latest collection with Malaysian-themed Jalur Gemilang's inspiration.
If you're looking for something that is Malaysian, to be worn during the parade of 60th National Day on 31 August 2017 at Dataran Merdeka or anytime, anywhere and proud to be Malaysian, you might want to grab this piece!
Introducing the KLMAX Gen Gemilang!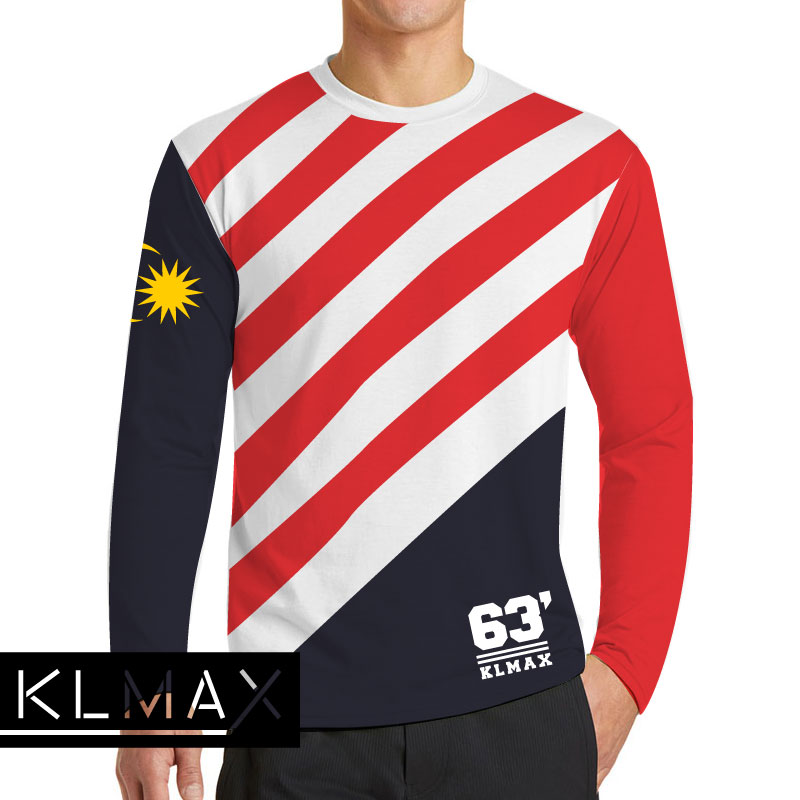 Features
The material used is Microfiber cloth, same as the jersey so you may wear it during your active days such as jogging, running, hiking or any sport events.
If you noticed that there's numbers and the bottom-left on the T-shirt. This number can be printed for your own picked number. As this is the extended collection from our previous KLMAX Gen collection which features your Gen number. You may pick your lucky number, your favourite number or just your born year number. Any 2-digit number, as you wish!
The normal price for this piece is RM97.70 for the short-sleeved T-shirt and RM107.70 for the long-sleeved T-shirt. But if you want to but this at promotional price, please log on at JAZALO.MY and you might find it affordable!
Gallery
So, what do you think of this collection?
To learn more about KLMAX, please visit www.KLMAX.com